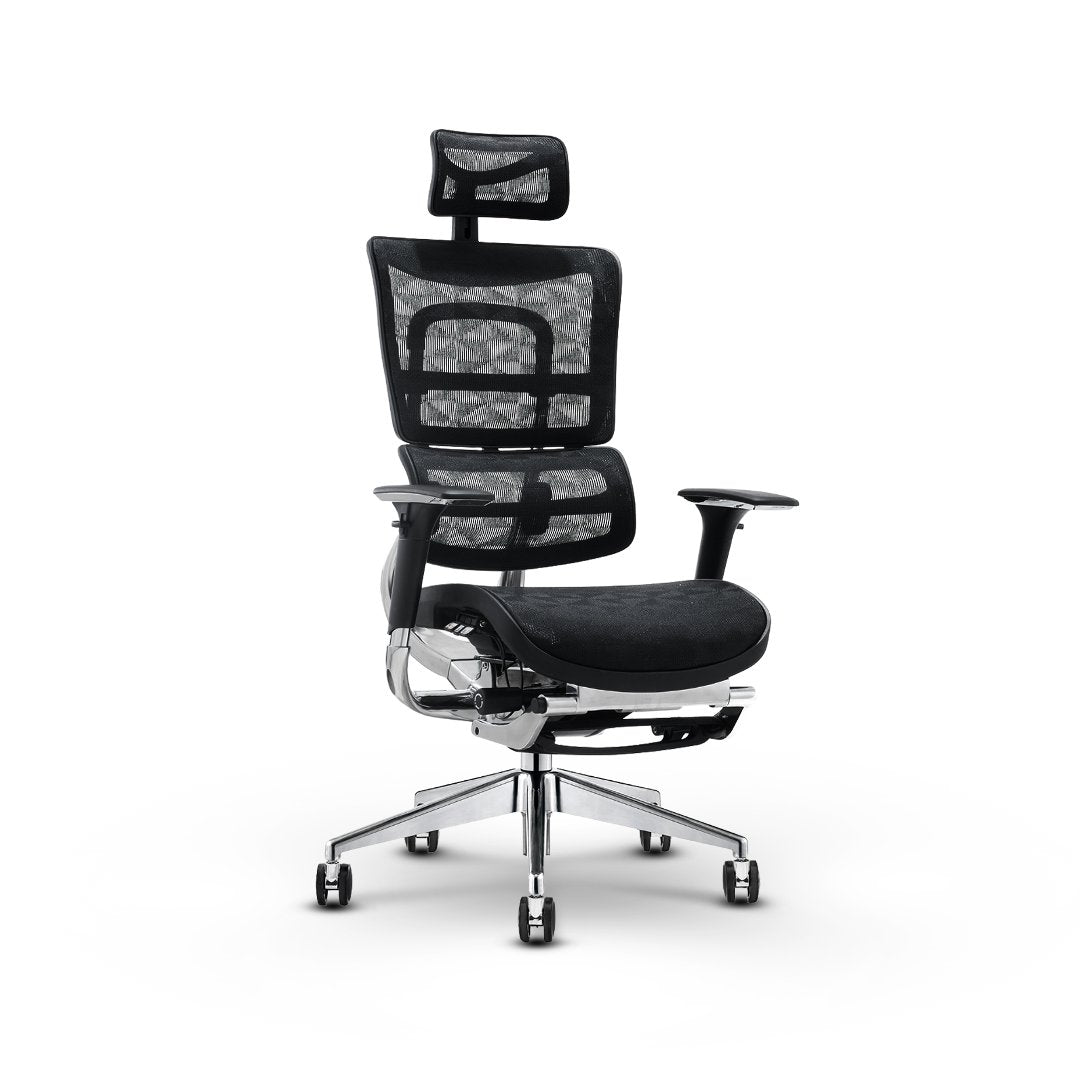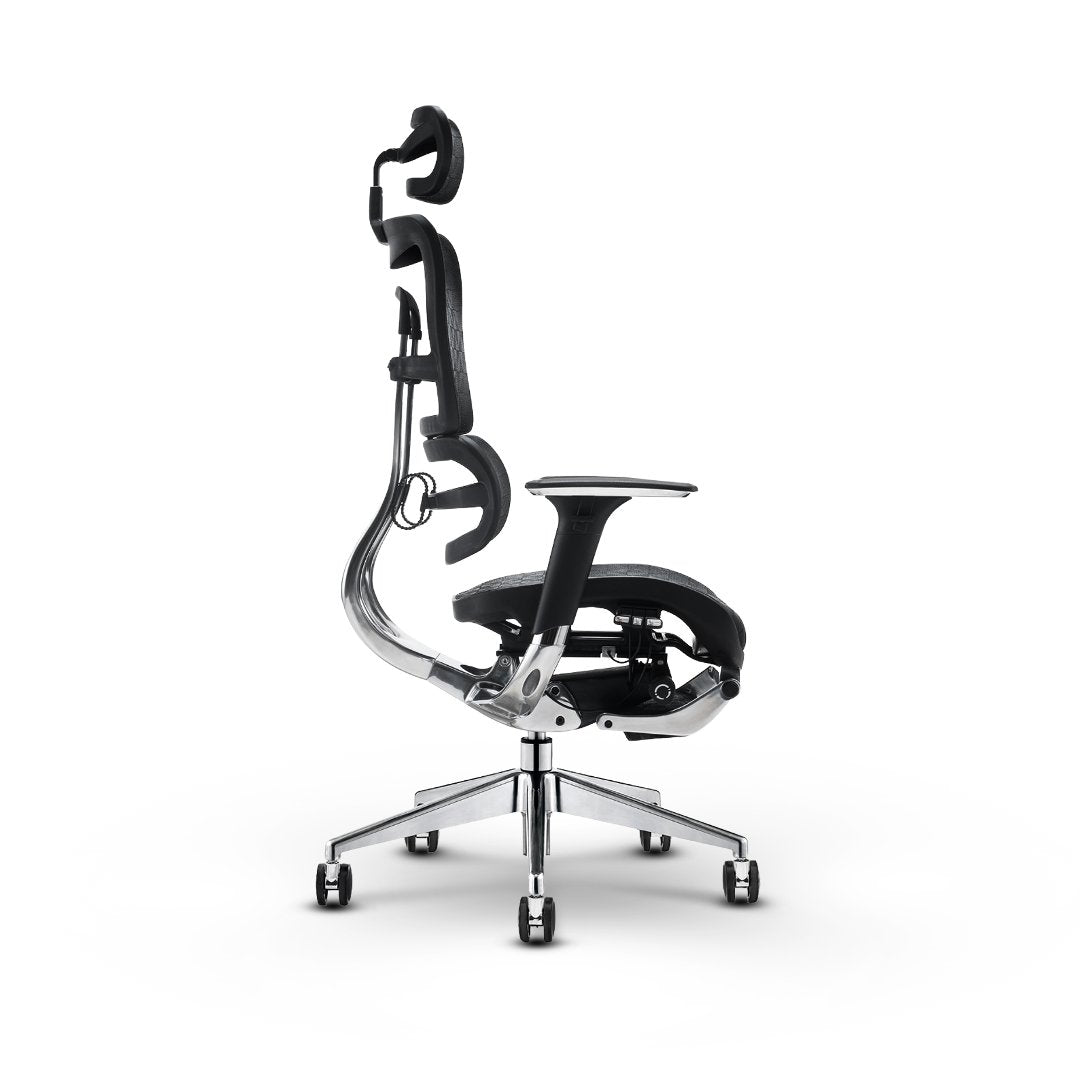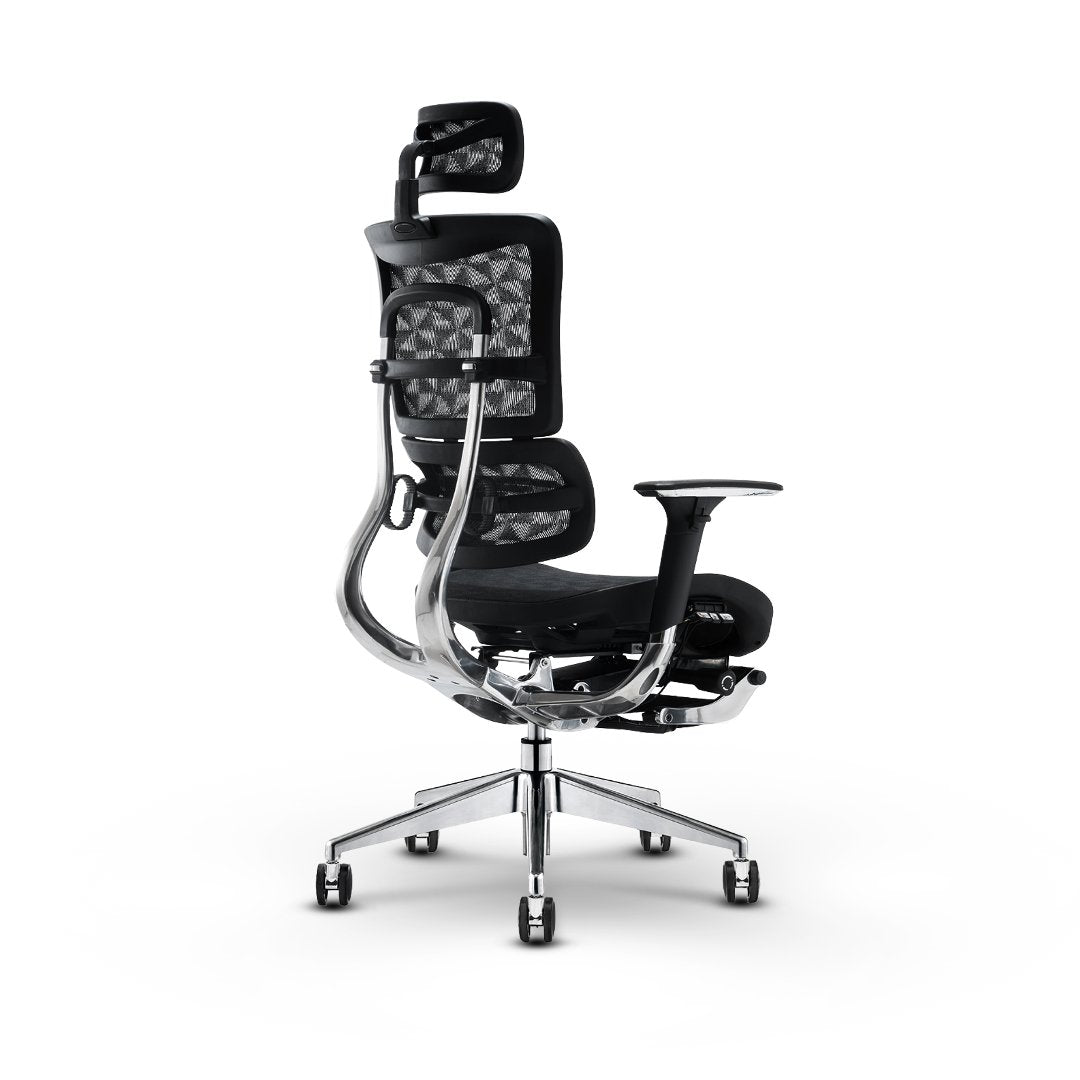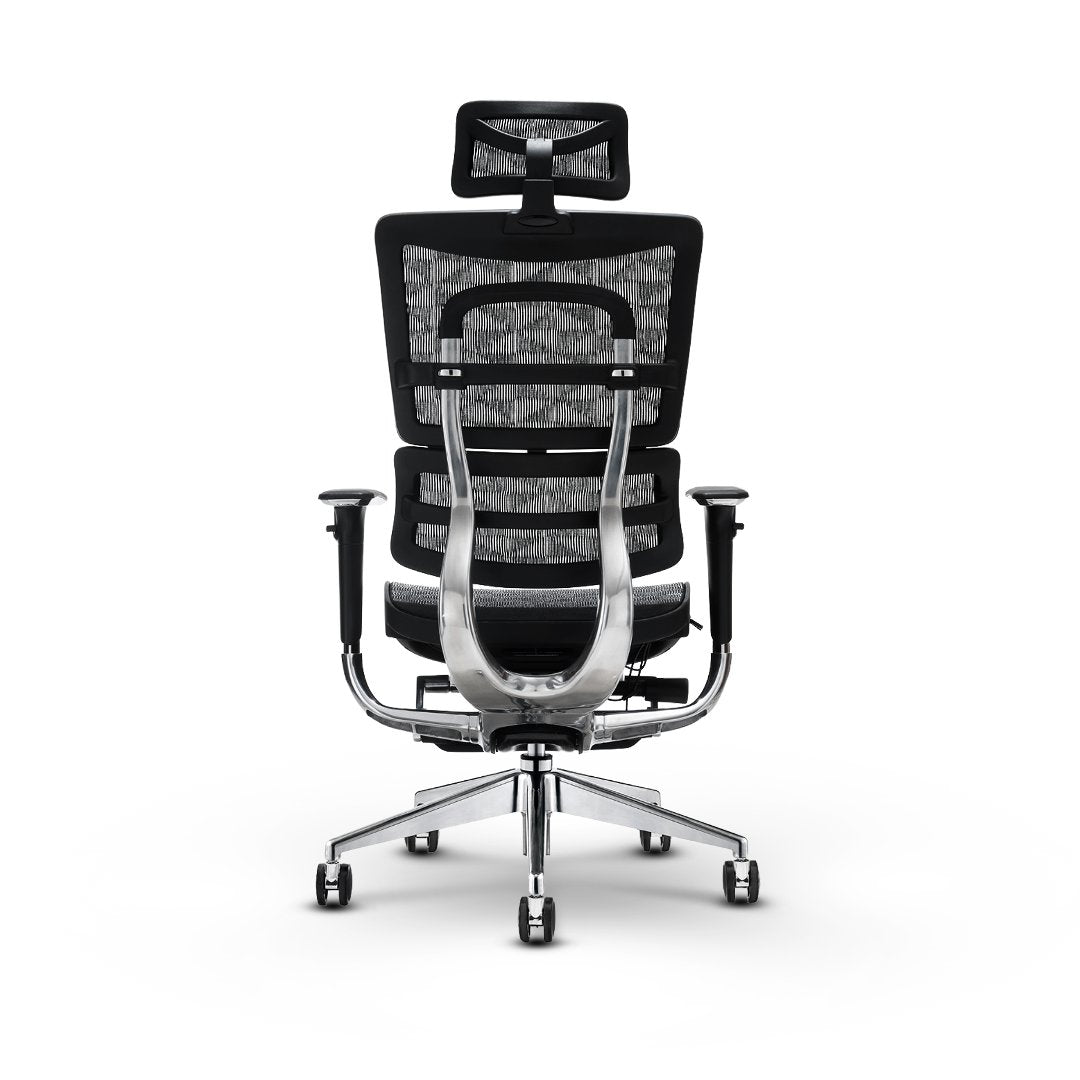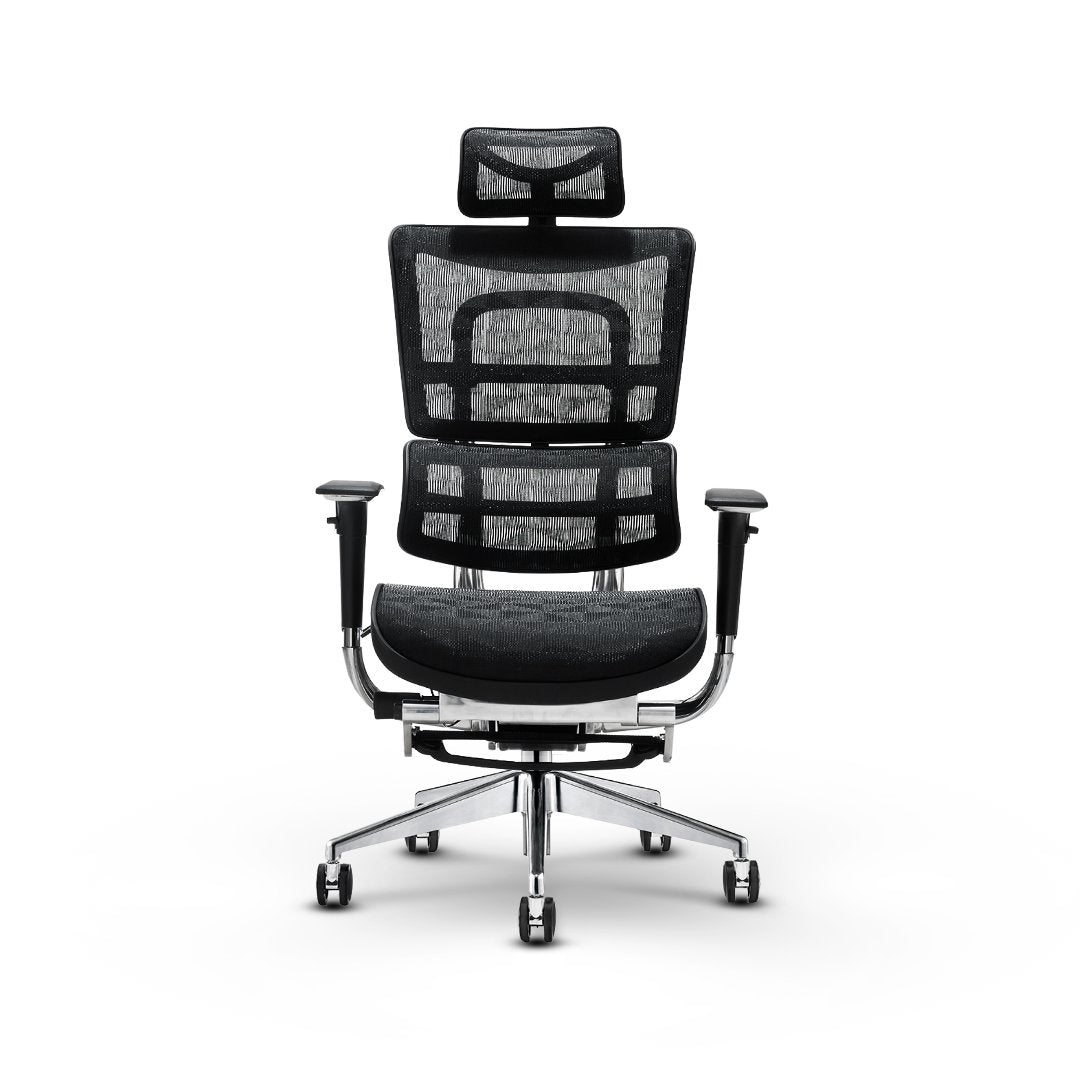 Overview
Features
Materials
Tingkatkan produktivitas Anda dengan kursi kerja ergonomis premium Stanley yang canggih. Dengan sandaran kursi dari bahan full mesh yang lentur sesuai postur tubuh Anda dan full aluminium frame yang kokoh, duduk di kursi ergonomis ini berikan pengalaman sempurna.
Seat Height Adjustment
Sliding Seat
3D Adjustable Armrests
Adjustable Backrest
2D Adjustable Headrest
Automated Lumbar support
Tilt & Locking Recline System
Foldable Footrest
Gas Lift Class 4
Automated Lumbar system
Full Aluminium Frame
Full Mesh Seat
Mesh Lumbar Support
Modern Cable Mechanism
5 Star Aluminium Footbase
High Quality PU and Nylon Wheel
Free Installation
Jabodetabek
Stanley Maxim Ergonomic Office Chair
Length x Width x Height
Overall: 70cm L x 61cm W x 124cm - 134cm H
Seat to Backrest: 50cm L
Backrest: 56cm L
Armrests: 71cm W
Wheelbase to Armrest: 65cm - 80.5cm H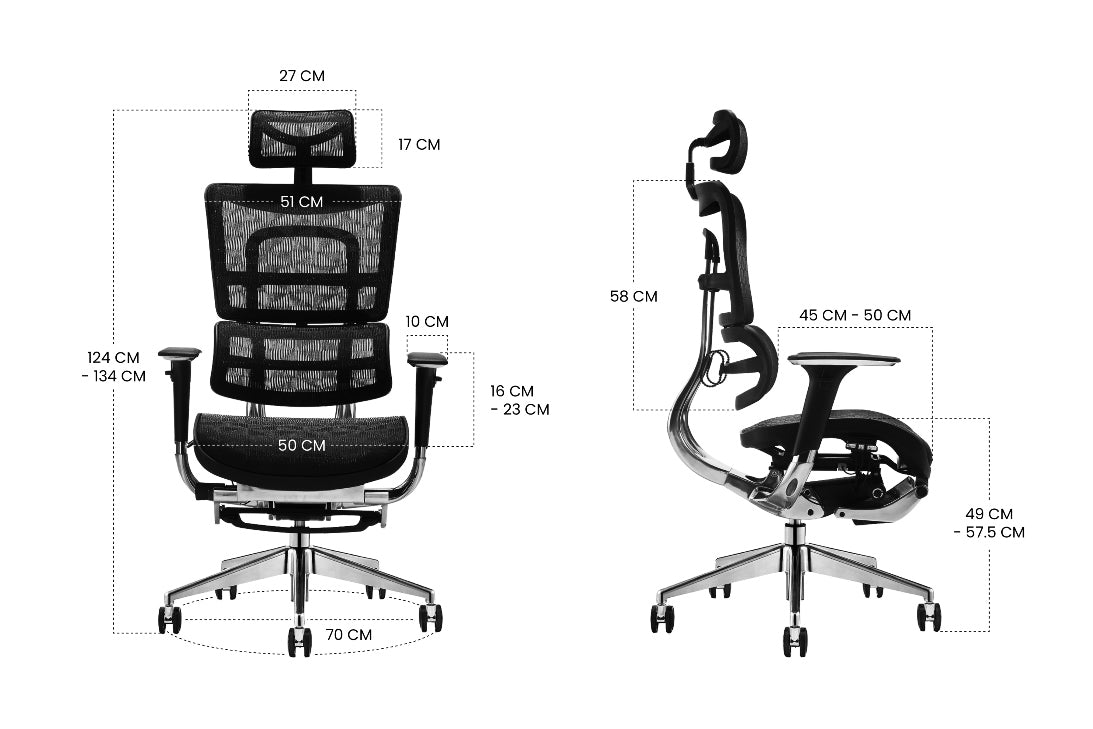 A worry-free post purchase
Shipping:
STANLEY Ergonomic Chair ships free with free installation.
Return Policy:
If you'd like to proceed with a return, like-new products in their original packaging can be returned for a refund within 30 days of delivery.
Warranty:
STANLEY Ergonomic Chair is covered by a 2 year parts and components warranty. Our full policy can be found 

here.
Guide: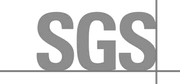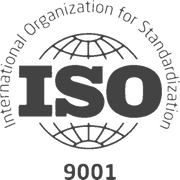 No more products available for purchase